We are sure you all know (and enjoyed watching) the popular TV show 'Auf Wiedersehen, Pet' – probably the most famous TV show associated with Newcastle. It follows the adventures of 7 British construction workers who head abroad to find work.
It first aired on UK TV in 1983 and continued for 4 series in total, followed by a 2-part special in 2004. Across a span of 21 years, 40 episodes of the show were made – which is testament to the popularity of the show amongst viewers of various ages.
Below are 10 things you (probably) didn't know about 'Auf Wiedersehen, Pet'…
1.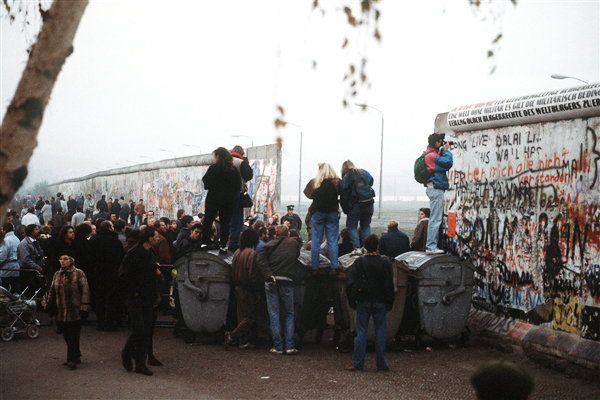 When the Berlin wall was pulled down by German citizens, a British journalist found some interesting graffiti. It read "Built by Germans, demolished by Oz"
2.
Many of the scenes shown in the second series which were supposed to be set in Newcastle, Wolverhampton, Derbyshire and even Spain, were in fact filmed in Nottingham.
3.
The building site, although set in Germany, was actually in Hertfordshire in Elstree studios. It is now the Albert Square set of Eastenders
4.
Soon after the first series began, Newcastle United played at home to Liverpool. The Toon Army fans began to chant "Oz is harder than Yosser!", which was in reference to Scouse character Yosser Hughes from 'Boys from the Blackstuff'.
5.
Jimmy Nail had actually done a spell of manual work in Germany himself, before filming the series.
6.
Val McLane, who played Norma (the sister of Dennis) in 'Auf Wiedersehen, Pet' is actually Jimmy Nail's sister in real life.
7.
The only characters to appear in all 40 episodes are Dennis (Tim Healy), Neville (Kevin Whately), Oz (Jimmy Nail) and Barry (Timothy Spall).
8.
Before shooting in the UK began, the cast were sent on a practical bricklaying course.
9.
Oz's grimy underpants actually belonged to Kevin Whately. He was washing his car with them at the set and producers thought that they would be perfect for Oz.
10.
In all 21 years, the words "Auf Wiedersehen, Pet" have only ever been said in the show in the final episode as the last ever lines.